Meet our BHA's
As you may know, Dr Naomi Skin was inspired by in-clinic cosmetic transformations, bringing the same philosophy to topical treatments to transform skin now and in the future, by focusing on both immediate results on application and long-term skin health. Dr Naomi Skin is a first-of-its-kind, with brightening at the heart of the range – because you can get glowing skin from a bottle.
Let us remind you of Dr Naomi's Proprietary Brightening Cocktail, think of it as the secret ingredient, the special sauce, the herbs and spices that make Dr Naomi the serious cosmeceutical skincare it is – without the BS.
Targeting pigmentation, improving clarity and restoring a luminous sparkle back to skin, our brightening cocktail fuses high-tech intelligence with science-backed ingredients like X50 Pure White, known as the cosmetic drone for whitening – yep, it uses 'drone' technology to selectively target pigmentation and spots.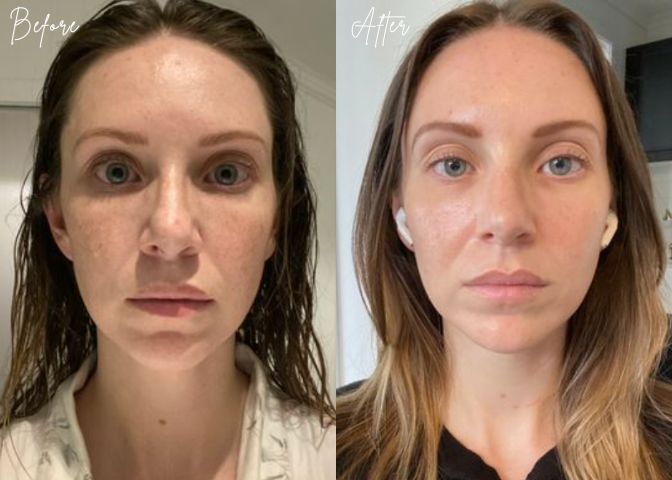 Spiked with a specialised herbal complex, including a combo of ten potent extracts and actives like Centella Asiatica and pine mushroom, it works to inhibit pigment while lightening discoloration.
High levels of Niacinamide and an antioxidant-rich melanoregulator help to prevent inflammation, redness and future pigmentation and patchiness. Just like a good drink, it hits the spot(s) so skin can literally shine bright like a diamond. For a full rundown on these game changing brightening ingredients head here.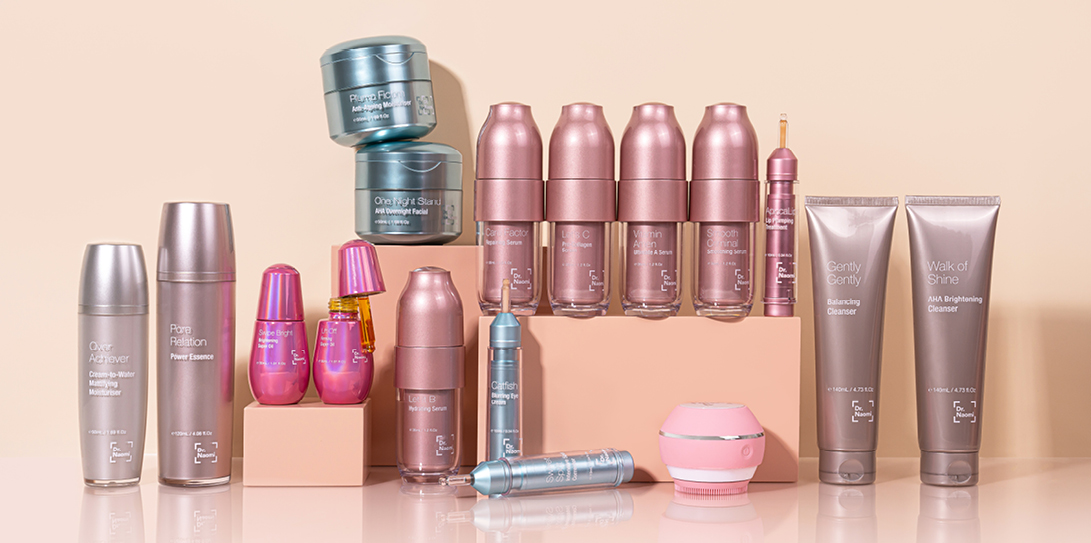 You may be surprised, but brightening caters to all skin types and concerns. In fact, it's all about visibly improving the appearance of pigmentation, clarity and dullness – while pumping the brakes on its return. But don't take our word for it, we have the before and afters to prove it; customer Lizzie Clare said:
"My pigmentation has always been what's bothered me most and it's essentially gone after only 3 weeks. Not only that though, my skin is softer and more plump."
From acne scarring, pigmentation, and melasma to redness, blotchiness and dark circles Dr Naomi Skin pulls through, working to even skin tone, improve luminosity and give skin all-over radiance. Plus, it's a hero at diminishing breakouts, congestion and signs of ageing.