Brace yourself, collagen production starts to dip once you hit your twenties at a rate of 1% per year. Shocking, we know. And as our skin starts to age, the barrier function weakens, skin becomes thinner, saggier and more prone to creasing. As collagen makes up around 70% of the dermis, its stimulation and protection is essential.
When you're committed to your skin, it shows. A hard-working cosmeceutical at-home routine, paired with sun protection and good lifestyle habits (diet, exercise and sleep) are all beneficial to your complexion – and your collagen. Keeping your skin smooth, plump and wrinkle-free with the help of injectables is one thing, but keeping your skin in the best shape it can be (both pre- and post-needle) will not only improve the effects of injectables, but can help prolong them too.
So without further ado, let's talk topicals. Key ingredients to keep on your radar (and your bathroom shelf) are antioxidants like Vitamin C and Niacinamide, plus youth-boosting and collagen-saving Peptides and Retinol, and hero hydrator Hyaluronic Acid. And of course, sun protection. A routine jam packed with these will protect and prevent your complexion from all angles of the ageing spectrum.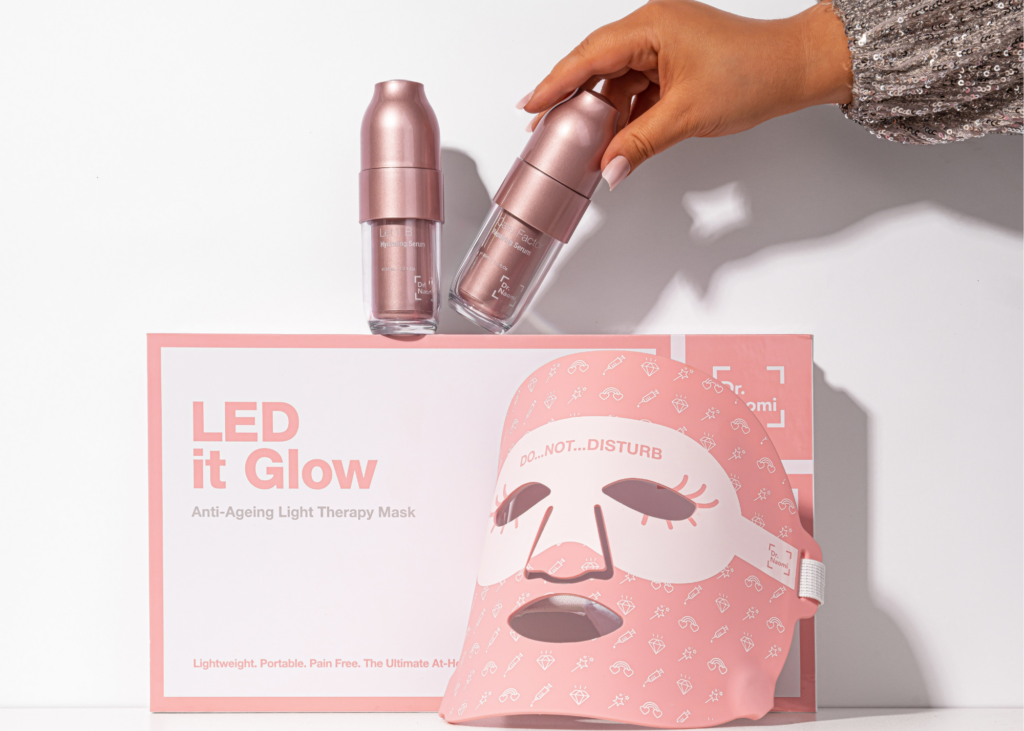 Retinol, or Vitamin A has been proven in numerous clinical studies to increase collagen and elastin production and epidermal thickness, while both Niacinamide, or Vitamin B3, and Vitamin C protect against free radical damage and minimise the collagen degradation it's known to cause. Actives aside, sunscreen with both UVA and UVB protection is your go-to for preventing DNA damage, therefore preventing wrinkles altogether and keeping those injectables in check.
As far as post-treatment goes, you should avoid rubbing or massaging the injected area for about four hours – including facials. Bruising can occur, so Dr Naomi recommends booking in your treatment three weeks prior to any special events so you have enough time for bruising to settle and results to look their best.
For skincare post-laser, we have you covered here.
Before you go, don't forget about LED light therapy. Dr Naomi Skin's LED It Glow Mask works to rejuvenate skin by penetrating deep down into the dermis to stimulate collagen production and blood flow (hello juicy, plump skin) giving skin an instant glow, while increasing topical skincare product absorption and helping to turn back time on all that damage caused by the ageing process. It's the perfect post-injectable treatment and ideal for helping to maximise your at-home skincare routine, while prolonging the effects of injectables.