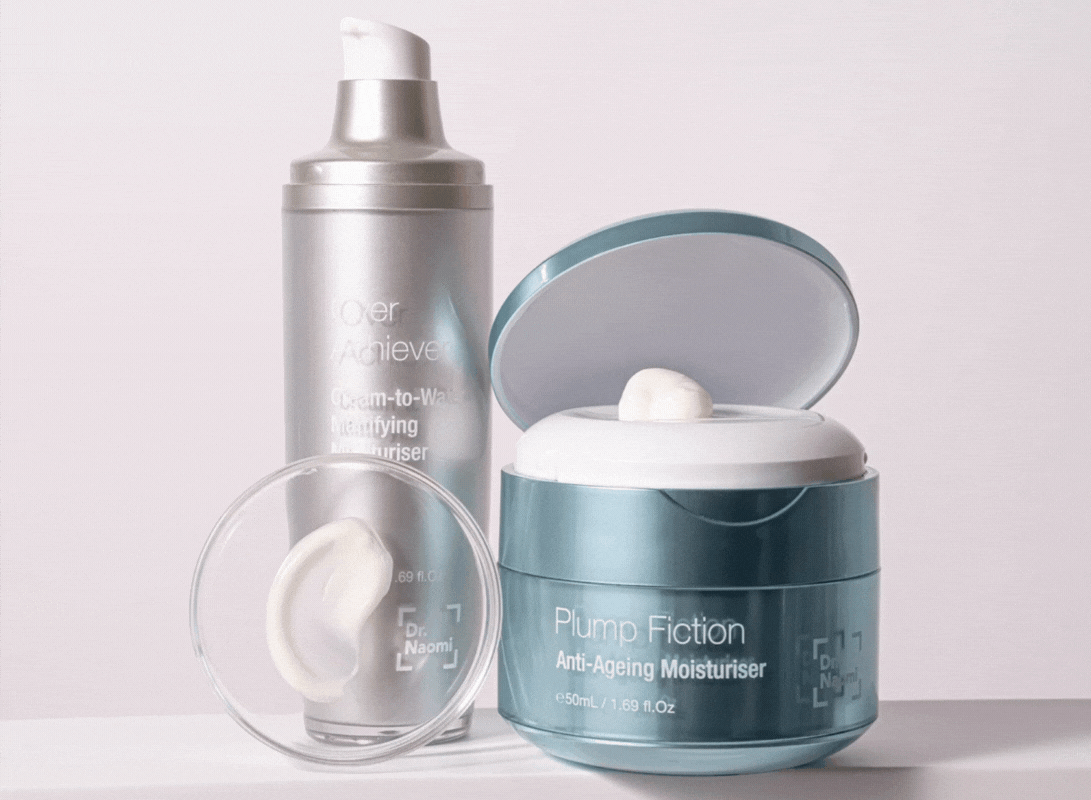 Moisturising may seem like an insignificant step in your daily skincare routine, but trust us when we say that it's not. Skipping moisturiser can lead to a number of skin issues such as dryness, premature ageing and even breakouts!
In this blog article, we'll dive deep into the importance of moisturising and what happens to your skin when you neglect this crucial step.
No matter your skin type, moisturiser plays a critical role in maintaining your skin's health and integrity. It helps to protect your skin from environmental aggressors such as pollution, UV rays and even extreme weather conditions. While many people think they can skip moisturising due to their skin type or the season, this thinking can take a toll on the overall health of their skin. If you have oily or combination skin, using an oil-free moisturiser is essential for preventing breakouts caused by excess sebum production.
If you have sensitive or easily irritated skin, opt for deeply nourishing ingredients like hyaluronic acid that helps to heal and protect your delicate complexion. Whatever your skin type may be, incorporating a gentle yet effective moisturiser into your daily routine is key to preserving healthy looking glowing skin!
Introduction to Moisturiser: What is it and why is it Important?
An effective moisturiser helps to hydrate and protect your skin. It does this by trapping water in the outermost layer of the skin which prevents it from evaporating. This helps to keep the skin hydrated and plump.
Moisturisers also contain ingredients that can help to protect the skin from external aggressors, such as harmful UV rays and pollution. This is important as these aggressors can cause both short-term and long-term damage to the skin, leading to premature ageing, pigmentation, and even skin cancer.
In addition to all of this, using a good quality moisturiser can also help to improve the appearance of your skin. It can make fine lines and wrinkles appear less visible, give skin a more radiant glow, and even out the complexion.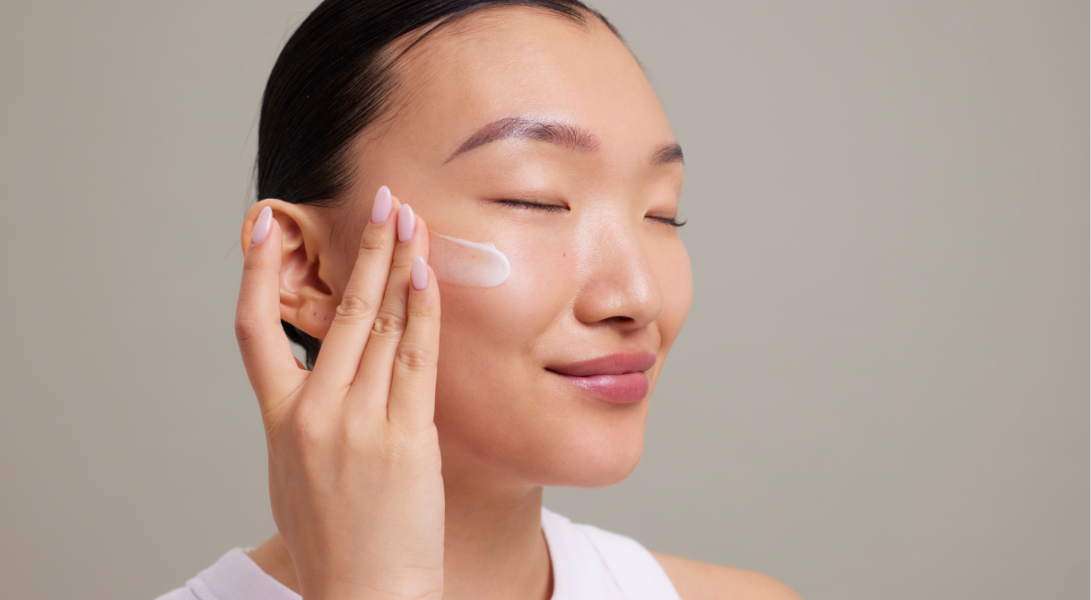 So now that you know all about moisturisers, it's time to make sure you're using one regularly! Keep on reading as we recommend some of Dr Naomi's favourite moisturising creams.
When it comes to moisturisers, there are a few different types to choose from. Day creams and night creams are typically lighter in formulation, making them ideal for daytime use.
Here is a breakdown of our favourite lightweight creams for daily use:
● Over Achiever - Cream to Water Mattifying Moisturiser - This over achieving moisturiser is a product you'll want to keep in your makeup bag for a long time…. Complete with cream to water theatrics, this mattifying and hydrating essential helps minimise the appearance of pores to help you achieve the flow of your dreams.
● Hit the Dec - Neck & Dec Treatment Cream - Say hello to our neck & decolletage anti-ageing treatment cream! It's a high tech formula loaded with clinically proven ingredients such as hexylresorcinol to improve skin laxity and sooth our crepiness across the jawline, neck and decolletage.
● Plump Fiction - Anti Ageing Moisturiser - The runner up for last year's beauty awards, this plumping masterpiece is formulated with Plant Epidermal Growth Factors, Peptides and Hyaluronic Acid to stimulate collagen production and restore vital hydration so you can look like a glowing goddess.
Oils and serums on the other hand are usually heavier and more intense, making them more appropriate for PM use as the active ingredients work whilst you sleep.
Some of our DR NAOMI MUST HAVES include:
● One Night Stand AHA Overnight Facial - Let's just say this is one night stand you certainly will not regret the next day. It's a highly active overnight sleeping mask that includes glycolic acid and bakuchiol that brightens and tightens your skin, so you wake up with a dewy skin like never before.
● Lift Off Firming Super Oil - This unique super oil works like no other, promoting intense skin firming and conditioning. It contains a blend of 20 wonder botanical oils combined with firming peptides, CoQ10, Bakuchiol and Ceramides to help brighten and deeply nourish your skin.
No matter what type of moisturiser you choose, be sure to apply it regularly to keep your skin healthy and hydrated.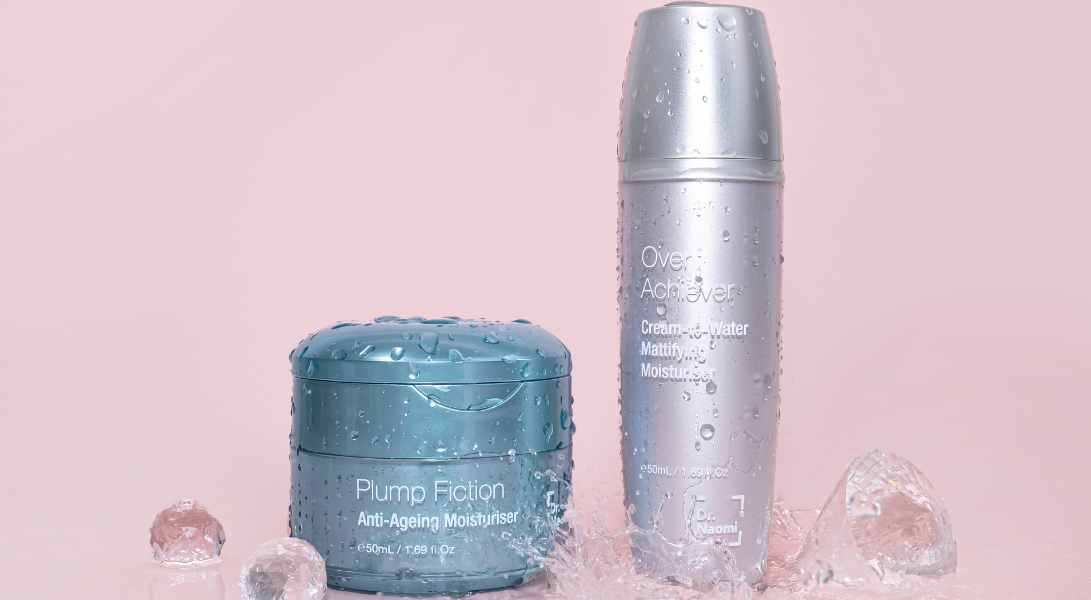 How to choose the Right Moisturiser for Your Skin Type
If your skin is on the drier side, you might be using a heavier moisturiser to get the job done. However, sometimes using a richer product can actually clog your pores and make your skin look dull and feel greasy. If that's the case, try switching to a lighter lotion or gel-based moisturiser instead.
For those with oily or acne-prone skin, it's important to choose a moisturiser that won't clog your pores or make your breakouts worse. A light lotion or gel formula with non comedogenic ingredients will help keep your skin hydrated without causing any new blemishes.
If you have sensitive skin, finding a moisturiser that doesn't irritate is key. Look for products labelled "hypoallergenic" or "fragrance-free," which are less likely to trigger a reaction. You might also want to avoid formulas with thickening agents like dimethicone, which can sometimes cause irritation.
And finally, if you have normal skin, you're lucky enough that just about any type of moisturiser will work for you. So go ahead and experiment until you find a (Dr Naomi) product you love!
Ultimately, the most important thing is to pick a moisturiser that meets your skin's needs. Doing so will leave your complexion looking and feeling healthier and more radiant.
If you've loved any of the skincare products mentioned in today's blog article, send us a DM on Instagram or a selfie so we can share it on our page!