First up, consider skincare but for your lips – it's the key to a supple, youthful pair. Exfoliating not only keeps them soft, smooth and primed for stick and gloss, it also increases blood flow to give a slight plumping and pink-ening effect. There's also massage, by stimulating, pinching and tapping your lips you can boost circulation improving volume and colour. Finally, face oil – may we suggest Dr Naomi Lift Off Oil? Slathering this elixir around the mouth and over the lips hydrates and reduces the appearance of fine lines, creases and wrinkles.
For those who wish for filler-free lips that are still plump and pillowy, Dr Naomi has answered your prayers. Meet ApocaLips, a revolutionary and genius lip plumping treatment that acts as an alternative and addition to injectables for a heavenly pout.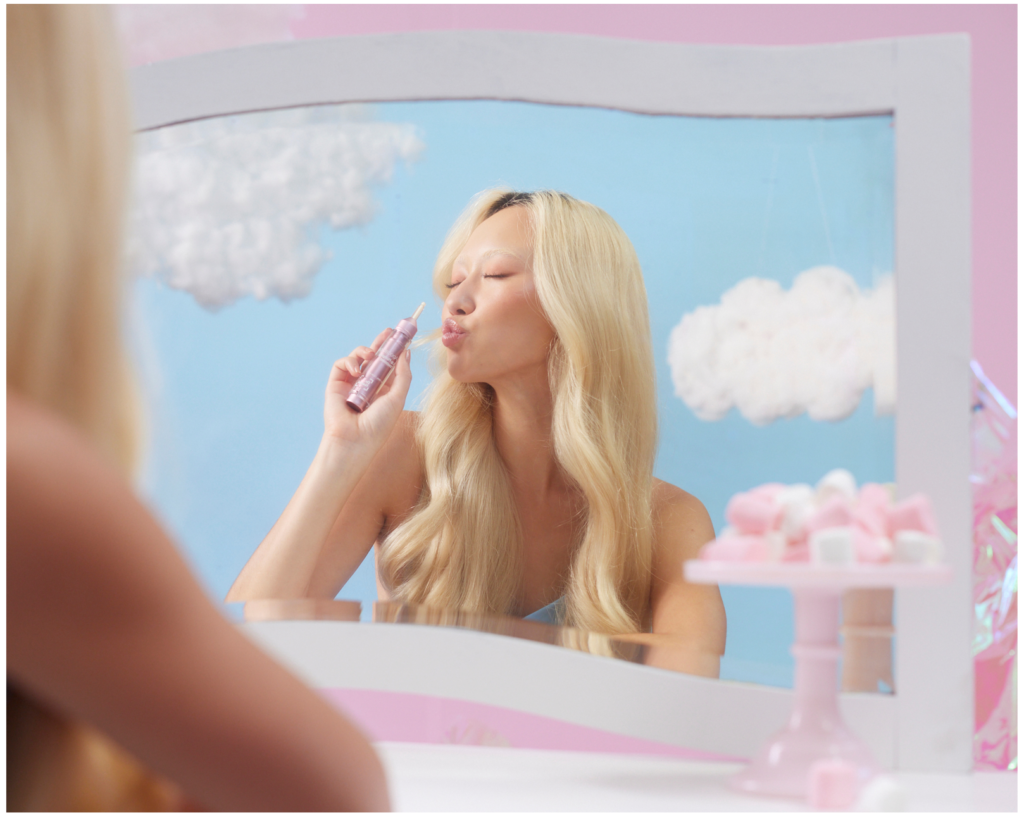 There's no gimmicks, instead ApocaLips uses revolutionary technology in combination with proven-to-plump ingredients to bring you a lip treatment worth pouting over. Specialised Hyaluronic Acid Filling Spheres instantly hydrate, filling lips and lines, Capsicum extract increases blood flow causing an instant volumising result. Meanwhile, high-tech industry-leading peptides like Volu-Liposome and a Beta-Glucan Complex work to improve long term lip appearance – so the more consistent you are with application, the better the results. If you have lip filler, the ApocaLips formula can further enhance the treatment, however Dr Naomi's recommendation is to wait at least a week before continuing your journey to lip heaven with ApocaLips.
Keen to dabble with lip injectables? Here are some notes for newbies from The Fairy Lipmother herself…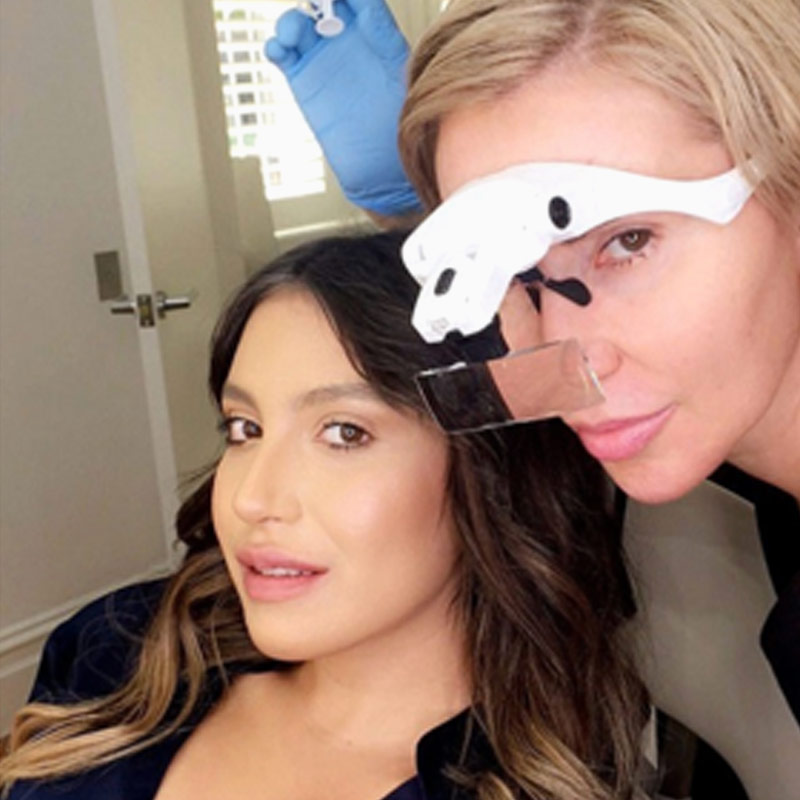 "Lip filler has many benefits that expand beyond plumping, including enhancing the size, the shape, the symmetry, the texture, the proportions and the profile of the lips," explains Dr Naomi. "Lip filler can be used to create both subtle and dramatic results, including the Cupid's Bow, refine top and bottom lip proportions to meet the golden ratio, improve asymmetry, define the lip border and enhance the projection and profile of the lips. We can also treat the frame of the lips such as smokers lines, the nasolabial folds, mouth corners and marionette folds," she adds.
Full, voluminous, plump lips aside, ApocaLips doubles down to smooth lines and creases, conditioning, softening and brightening your delicate skin for more youthful looking lips. It's as extra as you'd expect, and you may experience an intense tingling lasting up to 20 minutes (while those active ingredients are getting to work!).
There's also an infusion of potent ingredients and plant extracts including Vitamin E, Shea Butter, Cucumber Oil, Niacinamide, Centella Asiatica, Snow Mushroom and Kangaroo Paw restore the delicate lip skin to keep them hydrated, nourished and youthful.
Swipe over lips once to twice daily building tolerance as you go.