Brightening has entered the skincare chat. Radiant, luminous, glowy, clear, baby-smooth, glass-like – whatever you want to call it, the bottom line is we all want brighter skin, so much so it's been Googled around 441 million times.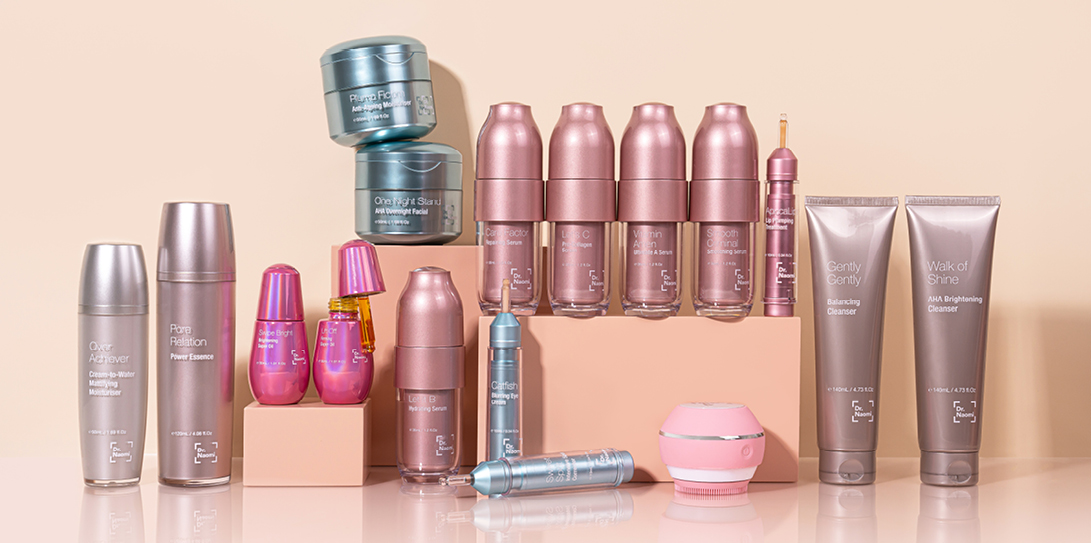 But what is brightening skincare anyway and what ingredients actually do the job? We're glad you asked. Brightening speaks to all skin types and concerns and is all about improving pigmentation, uneven skin tone, clarity and dullness.
Sure, there's the A-grade in-clinic treatments such as laser, including Q-Switch, IPL and Genesis, as well as signature treatments like The Manse Glow, but these are to be supported by your at-home routine, because you can get glowing skin from a bottle. Here are the ingredients to look out for.
Let's take a quick lesson on the essential ingredient old faithful's. There's Vitamin C, a brightening antioxidant powerhouse that encourages new cells while protecting them from free radical damage, then AHAs and BHAs which work to rejuvenate, resurface, fade spots and smooth skin's texture.
Then there's Niacinamide otherwise known as Vitamin B3 and the internet's favourite skincare ingredient. The water-soluble vitamin is an overachiever, working to reduce inflammation, redness and pigmentation, increase collagen production, elasticity and clarity, all while strengthening the skin's barrier, smoothing over pores and supporting hydration.
Skincare classics aside, the next generation of brightening ingredients fuses high-tech intelligence with innovative science. Take Dr Naomi's Proprietary Brightening Cocktail for instance, formulated with X50 Pure White, known as the as the cosmetic drone for whitening – yep, the peptide complex uses 'drone' technology to selectively target pigmentation and spots, working on both facultative and UV-induced pathways.
White 10 is another heavy hitter, the herbal complex includes a combo of ten potent extracts and actives like Centella Asiatica, love plant, mulberry, apple, green tea and pine mushroom that work to inhibit pigment while lightening discoloration. Research shows it has a 77% success rate in inhibiting melanosome transfer.*
There's also Brightenyl, dubbed the new generation of skin melanoregulator molecule activated by the skin's microbiome. It's said to have four times the antioxidant power of Vitamin C, and works to prevent UV-induced DNA damage, inflammation, redness and future pigmentation. Research shows this hero ingredient can help to decrease discoloration in one month.
Last but not least, meet Symbright or Sclareolide, formulated using fermented clary sage it's key to skin luminosity. Not only will it help reduce and prevent pigmentation, it also protects skin luminosity against urban pollution and preserves skin brightness.
Your brightest skin awaits.
*In in vitro studies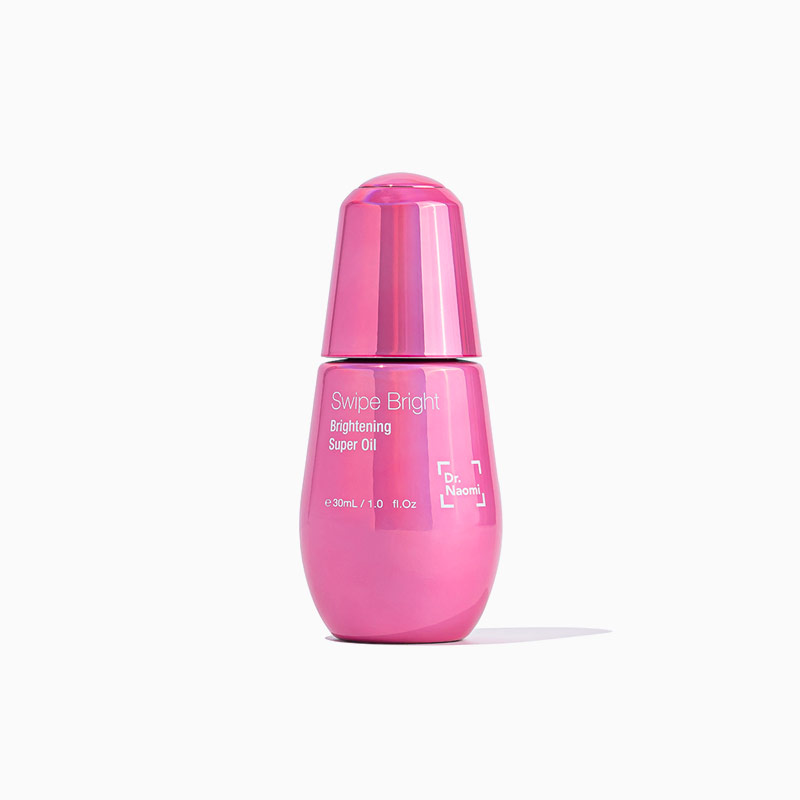 Swipe Bright
Super Oil to brighten, even skin tone & balance skin
Swipe Bright for this babe. This hardworking oil is supercharged with a synergistic blend of 3 cutting-edge skin brighteners & lighteners working to even skin tone and nourish, for selfie-ready illumination.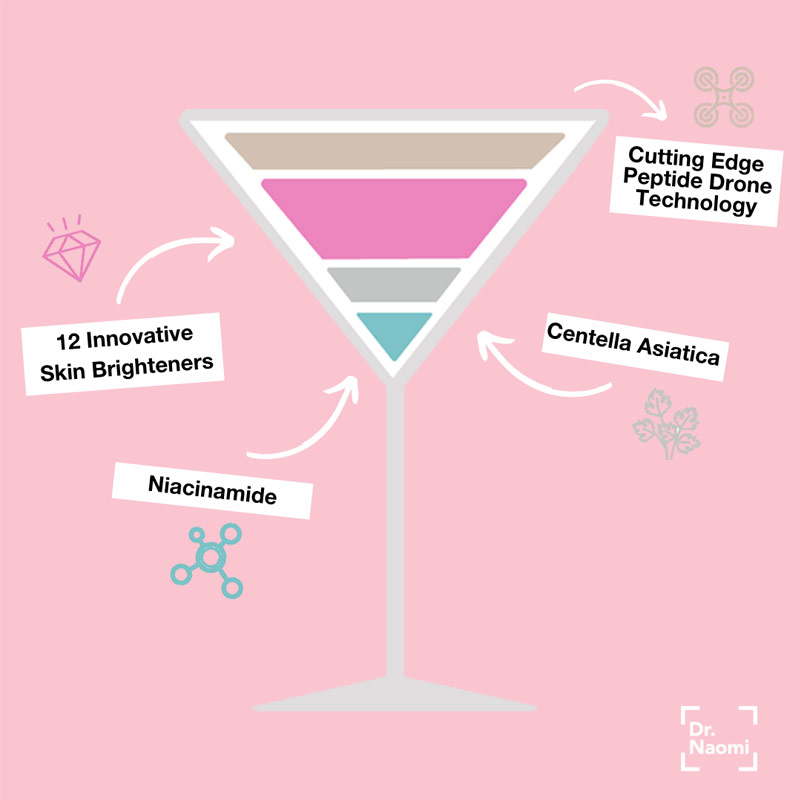 Discover our brightening cocktail
Dr Naomi's proprietary brightening cocktail is serious glow goals. Featuring 12 brightening ingredients and fusing high-tech intelligence with science-backed ingredients like the latest in Cutting Edge Drone Peptide Technology to selectively target pigmentation and dark spots, delivering efficacy where you need it most.