It's LED light therapy - but not as you know it. To introduce our latest next-generation zippy device, we've answered your most pressing questions about LED light therapy and what you can expect from using it for the skin below your face (trust us, it's good).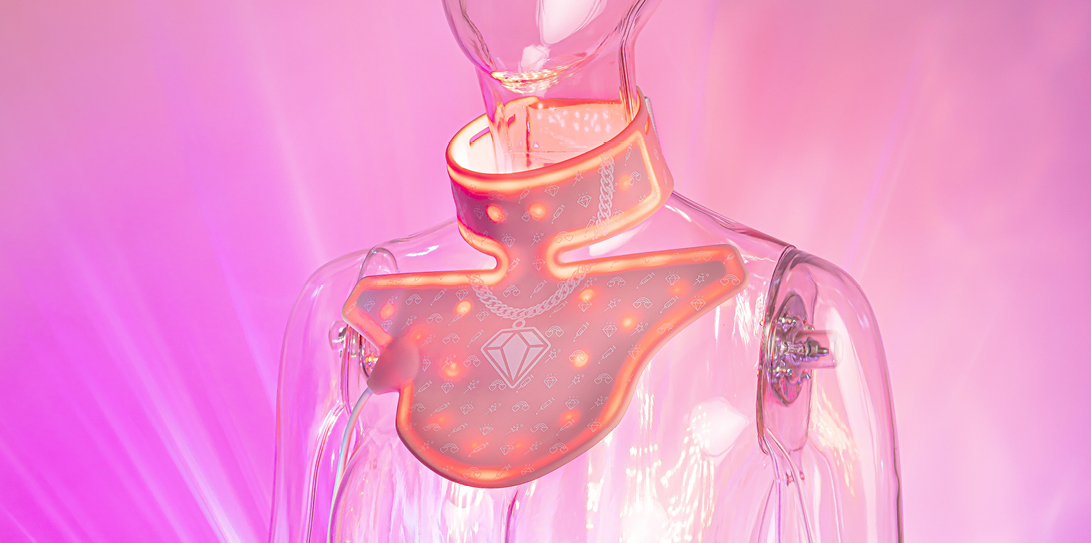 What does LED light therapy do?
We've already waxed lyrical about what sets Dr Naomi's LED Light Therapy Mask apart from others - from the innovative technology to its larger treatment area, it even offers more lights than any other face mask on the market.
Do LED masks work?
We've also taken a deep-dive into the facts, the science and the nitty gritty details of exactly how LED light masks work - take a plunge into this educational information to enlighten yourself (and your skin).
But to recap, here are the crib notes: LED therapy is a non-invasive treatment targeting a wide range of skin conditions by transmitting concentrated wavelengths of light into your skin, with the aim of helping you achieve your skincare goals faster, with no downtime.
Suitable for all skin types and tones, LED light therapy is clinically-proven to treat everything from acne to ageing, including reducing the appearance of fine lines, wrinkles, pigmentation and redness, while promoting plump, hydrated and brighter skin. It rejuvenates skin by penetrating deep down into the dermis to stimulate collagen production and blood flow, flooding skin with radiance, while increasing topical skincare product absorption and helping to repair damage caused by the ageing process - think: sun exposure and pollution.
The kicker? It works in 10 minutes. No downtime. No pain. No hardcore actives or treatments (although, we love those too).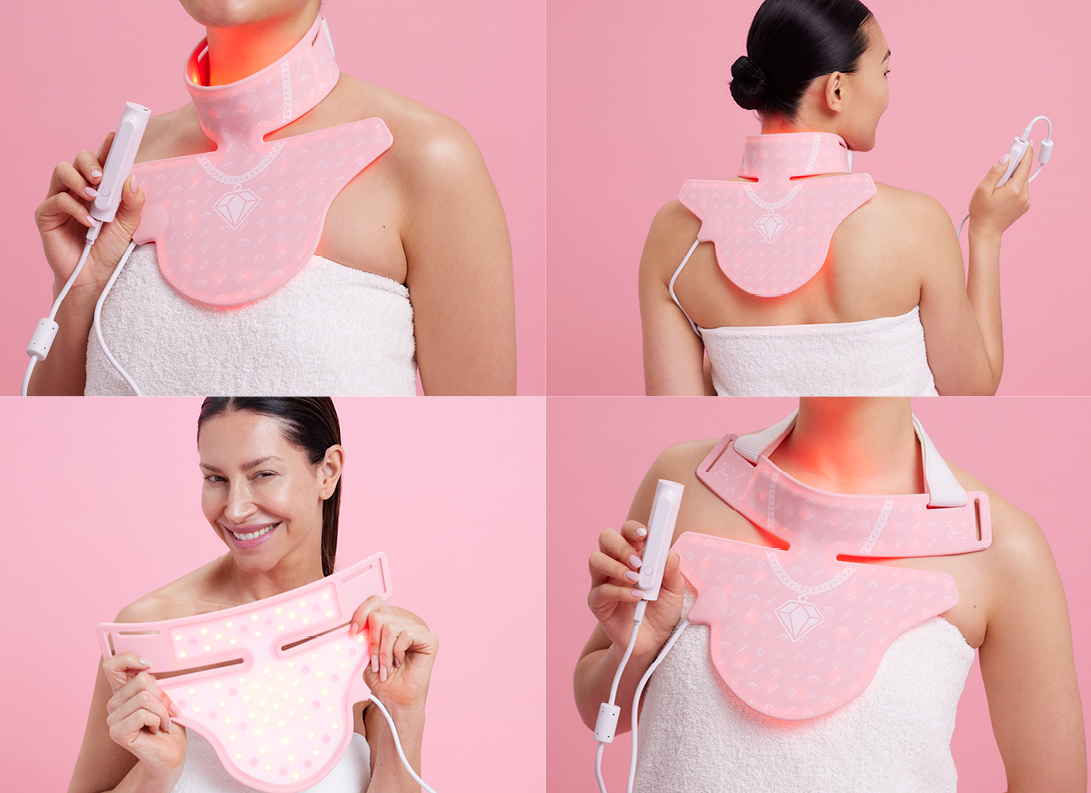 Does LED light therapy work at home?
What once was only available in-clinic or as part of your facial appointment is now no longer. Dr Naomi incorporated the innovative technology of in-clinic LED into an effective at-home device so you can get the results without leaving your house. Plus, the results are cumulative and consistency is key, so an at-home option is also more convenient and cost-effective.
What about LED light therapy for body?
We're glad you asked. Big Dec Energy is an LED light mask that uses the same gold-standard of at-home beauty device technology but in a mask designed for your neck and decolletage. You can even use it on the back of the neck, shoulders and hands. Not only can you pretty much use it anywhere, anytime, it's not labour-intensive at all. Dr Naomi recommends sitting back, relaxing and using your mask for 10 minutes three days per week.
What are the benefits of LED therapy?
Results include minimising the appearance of pigmentation, sun damage and dark spots, creasing and crepey skin, dehydration, lines and wrinkles, blemishes and redness, ultimately leaving skin even, brighter, plumper and softer. Sign us up!