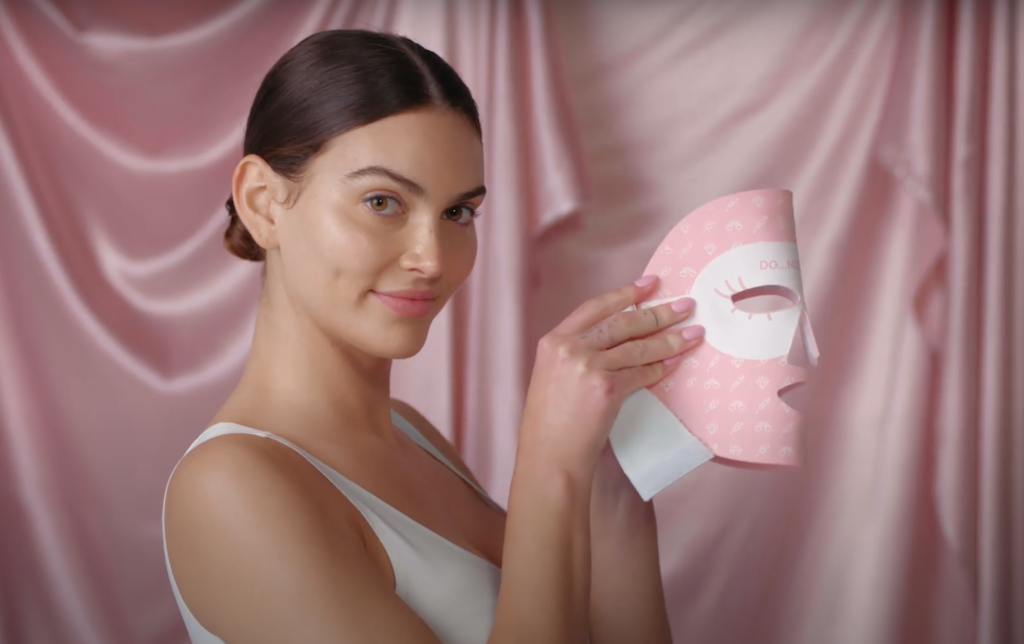 Have you recently scrolled past a glow of red light washing over the face of a skinfluencer you follow on Instagram? Before you think it's just another social media skincare trend, we're here to tell you it's not. LED (light-emitting diode) therapy has made its way from the clinic to your couch and is here to help you achieve your skincare goals faster, without any downtime or pain.
This non-invasive treatment straddles the line between skincare and science, and works by transmitting concentrated wavelengths of non-UV light into your skin. To get a bit techy, LED light therapy uses a spectrum of different colours (including blue, amber, white and red), as well as light beyond the visible spectrum (like near-infrared) to target multiple skin concerns. These wavelengths sit between 400 and 700 nanometres on the electromagnetic spectrum, as the light wavelength increases, so does the depth of penetration into the skin.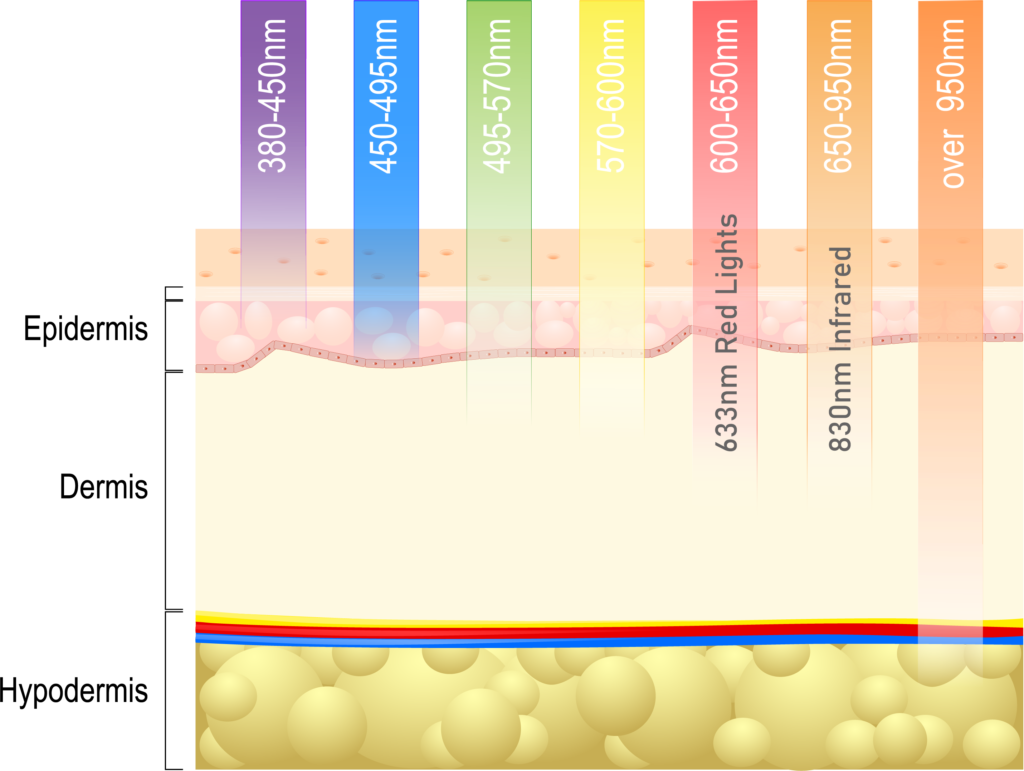 It's important to note, the spectrum of light used in LED therapy uses narrow band, non-thermal energy and doesn't include UV (the culprit behind sun damage), so there's no risk of burning or exacerbating pigmentation.
Just like your usual topical skincare, the light is absorbed by receptors in your skin and each colour stimulates a different natural cell response. Blue treats acne and breakouts with it's powerful antibacterial properties, white helps to tighten lax skin and reduce inflammation and amber works to improve elastin and redness.
But the most well-researched are red and near-infrared. Both trigger natural processes in the skin to accelerate repair and rejuvenation – and they just so happen to make up Dr Naomi's LED It Glow Mask.
Red (630nm +/- 5nm): Packs an anti-ageing punch by reducing inflammation, rosacea and redness, while boosting blood circulation and the stimulation of collagen and elastin. This powerful light also promotes healing, evens skin tone, shrinks pores, increases hydration and reverses the damage caused by the sun.
Near-Infrared (830nm): Not only does this wavelength strengthen skin and regenerate cells, it also penetrates deep into the dermis, working in combination with red light to help reduce inflammation-associated ageing. Because this is the most deeply absorbed wavelength it increases cell permeability and absorption to smooth lines and heal acne, too.
Plus it's clinically proven to address skin concerns including reducing the appearance of fine lines, wrinkles, pigmentation and redness, while promoting healthier, hydrated, plumper and of course – brighter skin, in as little as 10 minutes.
When it comes to results, consistently is key. One single treatment ain't going to cut it, it's all about the cumulative effects. Dr Naomi recommends using your at-home device for 10 minutes three to five days per week.
For all of the ins and outs of Dr Naomi's LED It Glow Mask, including why it's the gold-standard of at-home beauty device technology (uh-huh we're serious about results) head here.